About us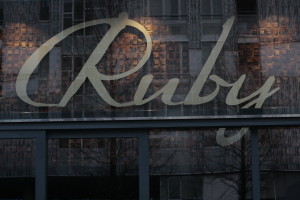 Ruby Restaurant was founded in 1970 by the Tan family and has been known over the years for the authentic Chinese and Indonesian dishes.
The new generation Tans has extended its taste to other Asian cuisines, which is reflected in the current menu.
We serve authentic Asian cuisine in the form of Tapas and Plate Service.
In Asia, people like to eat varied. A combination of different flavours, meat, fish and vegetables. Which is healthy, but also delicious!
Asian Tapas lend itself well to a varied meal. The portions are smaller so you can combine multiple dishes. Nice and fun to share, but above all a great adventure to taste different dishes!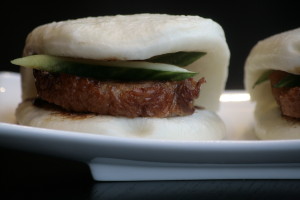 In Asia, it is also popular to order varied meals on one plate. These are often standard combinations of dishes. One of the best known examples of such a dish is the Rames; a selection of Indonesian meat and vegetable dishes with rice, fried rice and fried noodles of your choice. Or Siu Yeh, a traditional dish from Hong Kong, where two or more kinds of roasted meat are served with seasonal vegetables and rice. We also serve salads and soups (see Salads and Noodle Soups). Restaurant Ruby has some of these popular dishes in its range and this is served as Plate Service.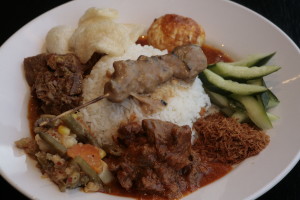 Apart from the regular menu we also have specials; a menu with seasonal specialties and other traditional dishes, because they are simply delicious.
Do you have questions about our menu? Ask us, we are happy to help you!
Do you have any allergies or dietary requirements? We can help you with your menu choice.